Body Journeys
Our body tells its stories of developmental delay, pain, or trauma; and its stories of creativity, joy, and aliveness to the skilled listener. Hands-on and movement work for adults and children from CranioSacral Therapy, Healing from the Core, and Body-Mind Centering® provide optimal support for positive change, growth and self-discovery. Sessions focus on engaging Full Body Presence and supporting well being through touch, movement education, imagery, and dialogue.
"After a session, I feel more calm. My whole body feels more movable and the world seems more manageable. We see Joanna when my son seems to have trouble sleeping or when something doesn't seem right. Afterwards, he is happier, more self confident, and we see a developmental growth spurt."
—Christiana Bueschsel, parent and editor
Clients include:
Children with developmental delays, learning disabilities, Sensory Processing Disorder, Autism,

ADD

, or

ADHD

.
Anyone dealing with chronic pain, traumatic brain injury, surgery, illness, injury, trauma, stress, burnout,

PTSD

, anxiety, or depression.
Well being support and performance enhancement support.
A Sensory Integration framework forms the foundation for individual session. In the Body Journeys work, Joanna matches age appropriate needs for living a satisfying life with enhanced performance skills to meet the need. Adults and children benefit from her training in the following:
CranioSacral Therapy
Body-Mind Centering®
Sensory Integration
Therapeutic Listening
Lymphatic and Neural Tissue Therapy
Healing From the Core: Full Body Presence
For information or to request an appointment, contact Joanna at 919-612-6686 or on the contact form below.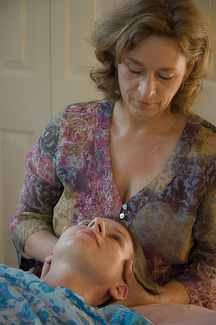 Links