Full Body Presence Workshops
Full Body Presence: Grounding and Healthy Boundaries
September 8-11, 2016
Birmingham, Alabama
Nourish and rejuvenate in healthy, life giving ways.
Remain fully grounded and present, even under stress.
Create healthy boundaries that enhance your connection to the world
while avoiding burnout.
24 CEUs Available – $495-$695, depending on date of registration
*To Register: *
Contact Embody Practice Center/ Jill Copeland/Rene'Damos Yerby
205-383-9440
See Flyer for More Information
In today's world we all need full access to our inner and outer resources in order to survive and thrive. This course teaches the process of allowing the deep wisdom of the body to inform and help us navigate living, working, healing, and relating to our world. Coming to respect and listen to this body wisdom as the ground of our knowing helps us rediscover our innate spirituality and develop our emotional intelligence.
The more fully you inhabit all aspects of yourself, the more capable you are of listening to that quiet voice within. Suzanne Scurlock-Durana, CMT, CST-D Author Full Body Presence, Developer, Healing From the Core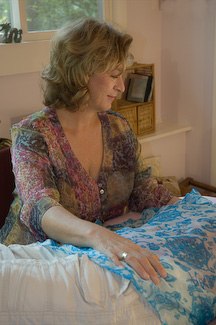 Links
Modality developer, Suzanne Scurlock Durana, provides a delightful and helpful book with a CD offering three guided exercises that provide the foundation for this work.
Suzanne Scurlock-Durana, author of Full Body Presence.
Light Touch Therapy training programs